Product Description
High quality BMC slat floor for pigs
1: Demensions of pig floors:
Our pig floor size include 400*600mm, 500*600mm, 600mm*600mm, 700mm*600mm, 545mm*600mm, 545mm*460mm,etc.
2. High intensity,smooth surface not hurting pig nipples or feet,not absorbing water.
3. Acid and corrosion resistance, not aging, not sticking manure, easy cleaning,without need of crossbeam, light weight and convenient for transportation,etc.
4. Good electrical insulation, flame resistance, excellent warm keeping and thermal dissipation.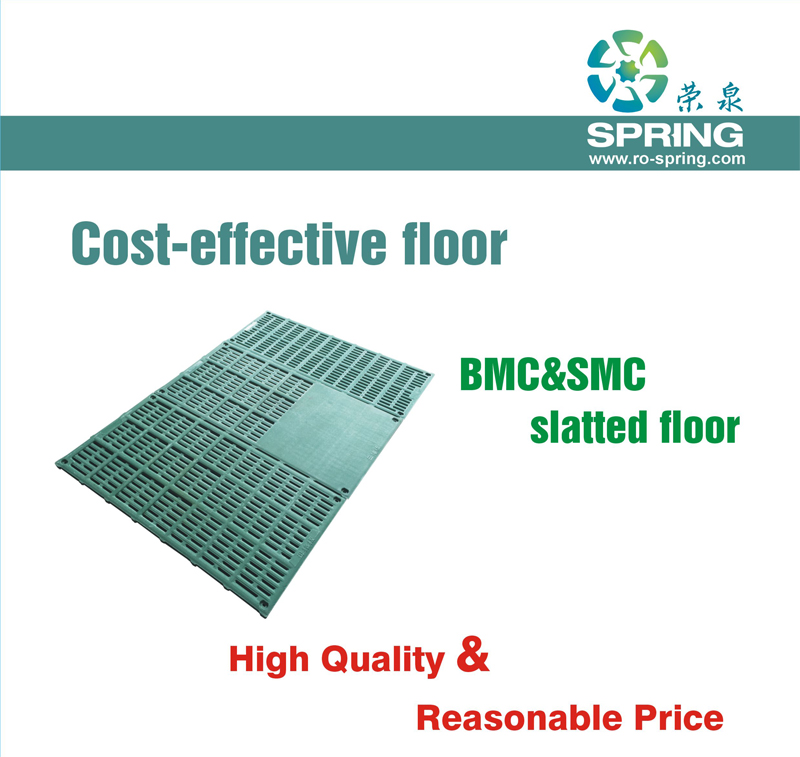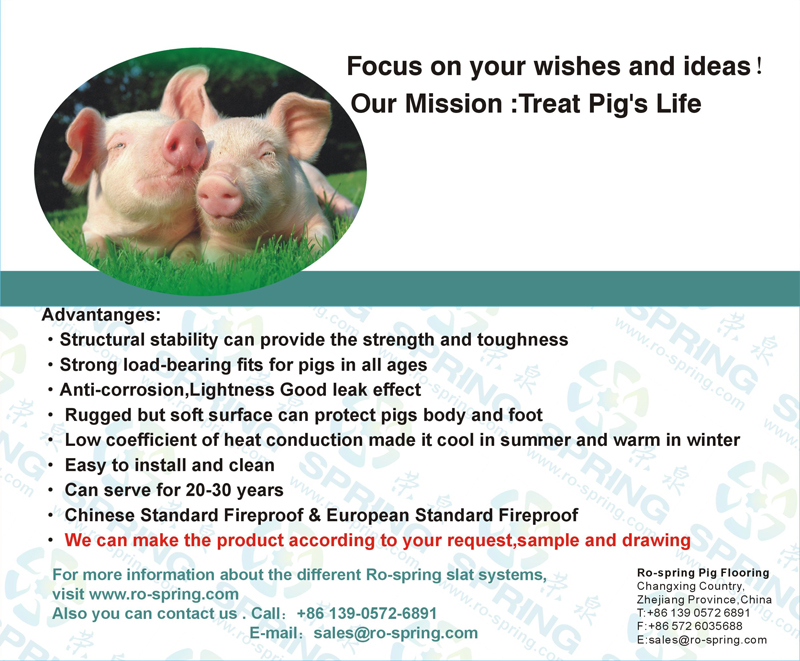 Springfloor weanerfloor.
* Meets the requirements of fire class Bfl-s1;Acid resistance;
* Easy to install;
* Optimal animal comfort;
* Maximum grip for piglets;
* Rounded bars of the slat to prevent joint injuries;
* Excellent manure passage;
* Completely liquid tight;
* Dirt repellent and easy to clean;
* Excellent attenuation of noise and vibration